Our most Dazzling of Metallic paints Colourarte TM, Prizm Pour®, 100% High Polymer Acrylic Dispersion, offers a brilliant semi-opaque highly pigmented formula, water-based, acrylic metallic paint on the market. Soap and Water clean up Surfaces: Canvas, Wood, Metal glass perfect for Acrylic paint painting. Prizm Pour is stunning with a clear coat of epoxy on top.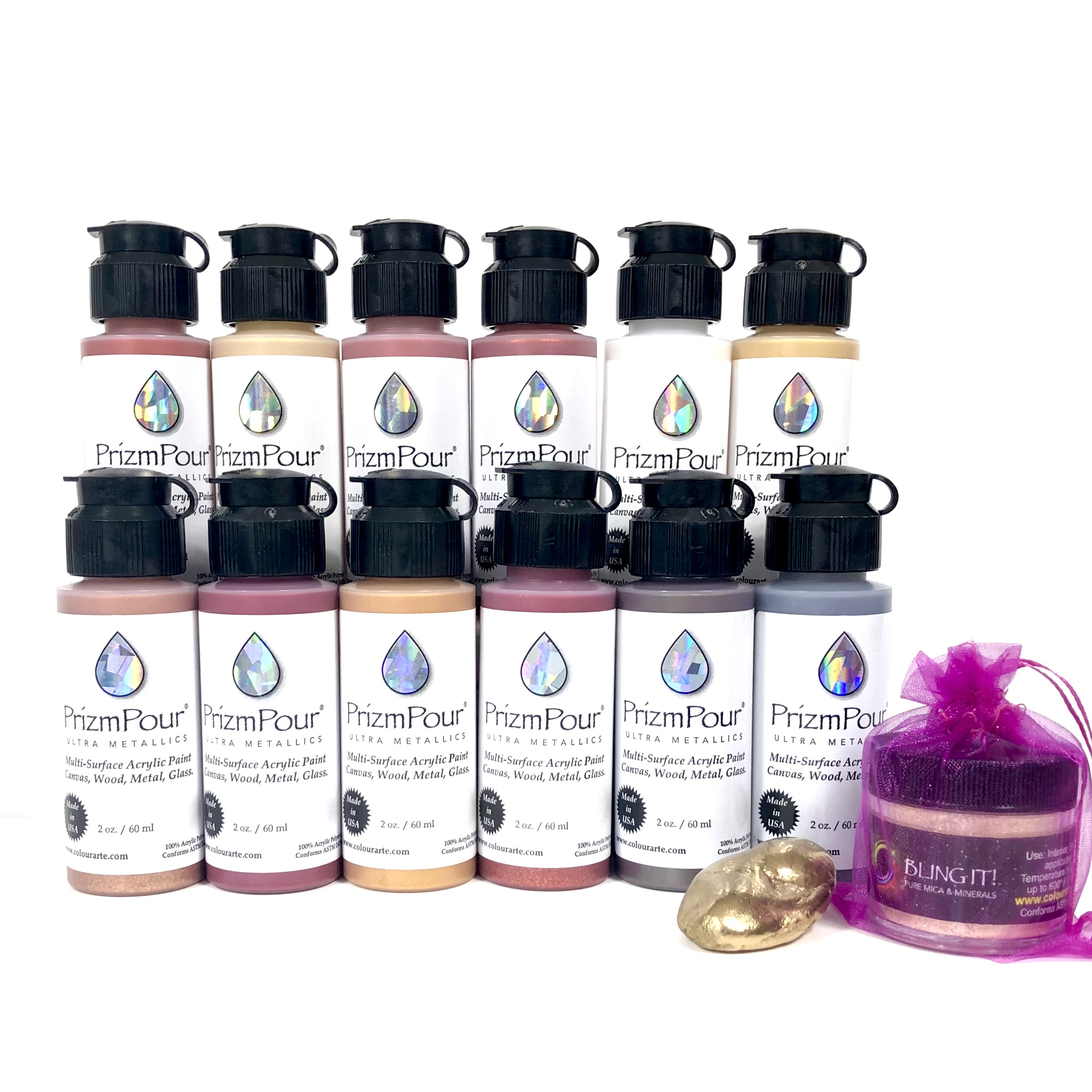 Colourarte, Prizm Pour®, is produced with 100% High Polymer Acrylic.
Prizm Pour is a permanent brilliant color, custom blended with shimmering micas and other minerals. 
PrizmPour color is permanent can be used with any style of fluid art projects and will add pure magic to acrylic painting, fluid art painting, brush painting and fabric paint projects. 
PrizmPour is not a ready to pour paint and should be treated as any other bottle paint when creating your various abstract fluid art projects.
Apply with paint brush for detail painting projects or stencil painting. For fabric paint projects heat set on the reverse side with an iron.
Tropical Pearls and iridescent Silks
Pure Radiance Warm and Cool Tones
Winter Wonderland and Jack Frost
Indian Summer and Falling Leaves