PrizmPour Shimmering Paints
PrizmPour is not a ready to pour paint and should be treated as any other bottle paint when creating your various abstract fluid art projects. 
Apply with paint brush for detail painting projects or stencil painting. For fabric paint projects heat set on the reverse side with an iron.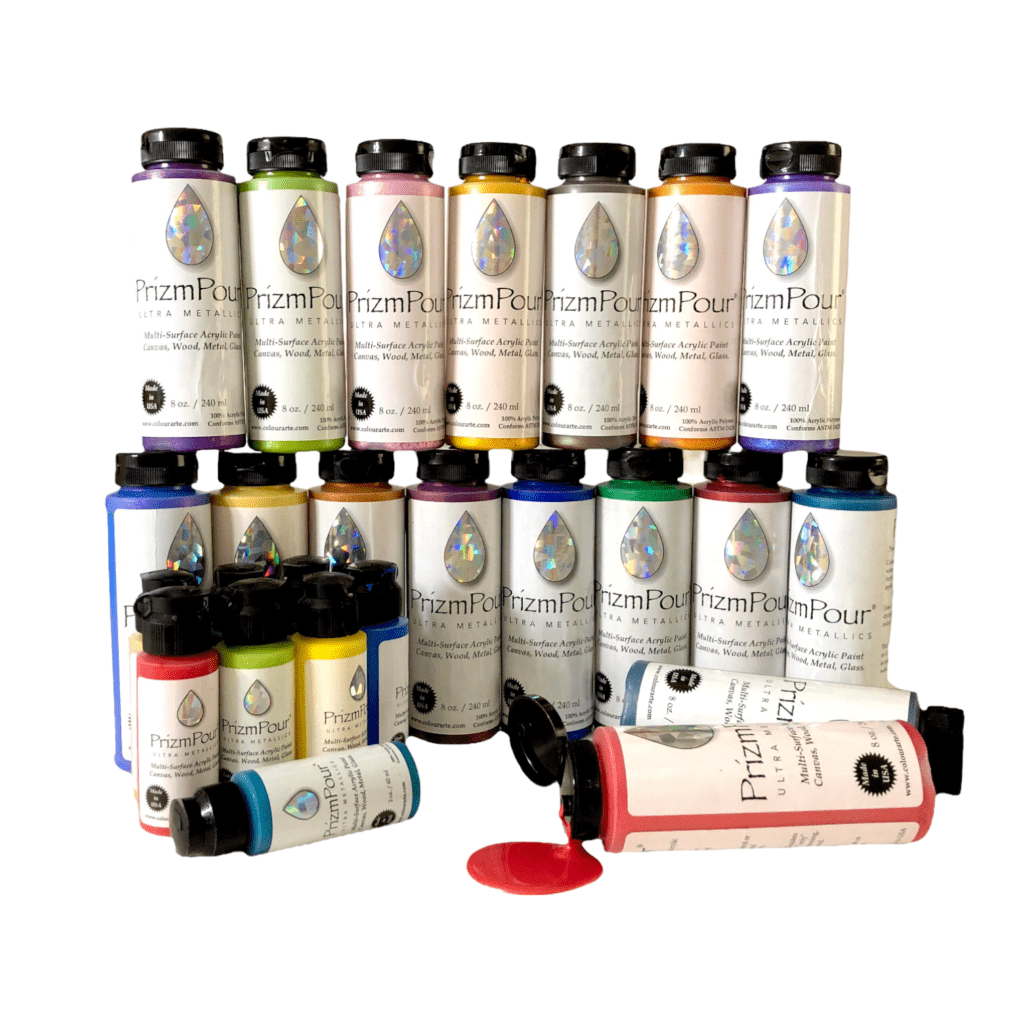 View Videos about PrizmPour
Brush painting quick drying time:
Apply a generous amount of paint with even brush strokes. Prizmpour has a high surface tension / film strength and dries quickly.  Do not overwork with too many brush strokes, or the paint will lift up as it is drying. 
To glaze, allow PrizmPour layer to layer to dry completely dry 1-2 hours. Next, add a drop or two of Vivid Intense Fluid Acrylic to glazing medium, and a pinch of your favorite BlingIt interference color
Example: French Silk PrizmPour. Glaze over with Vivid Intense Quiocrodone Magenta and a pinch (1/8 tsp of interference violet).  The Prizmpour French silk gold will glow under the pale violet glaze.
Glass: Clean glass with alcohol before applying. 
Metal: Clean metal with alcohol before applying. 
Wood: Properly primed wood before applying 
Canvas: Canvas is best when primed first. 
MDF board; prime before applying  
Texture paste and crackle paste: Paint or sponge 
Use with Cell Activators:
Mix PrizmPour paint: Three parts paint with one part Polyurethane Varnish (recommended brands JoSonja Varnish Gloss or Matte OR Rustolium Triple Thick Varnish) lacing will occur when cell activators are used over the top.