Our most Dazzling of Metallic paints Colourarte TM, Prizm Pour®, 100% High Polymer Acrylic Dispersion, offers a brilliant semi-opaque highly pigmented formula, water-based, acrylic metallic paint on the market. Soap and Water clean up Surfaces: Canvas, Wood, Metal glass perfect for Acrylic paint painting. Prizm Pour is stunning with a clear coat of epoxy on top.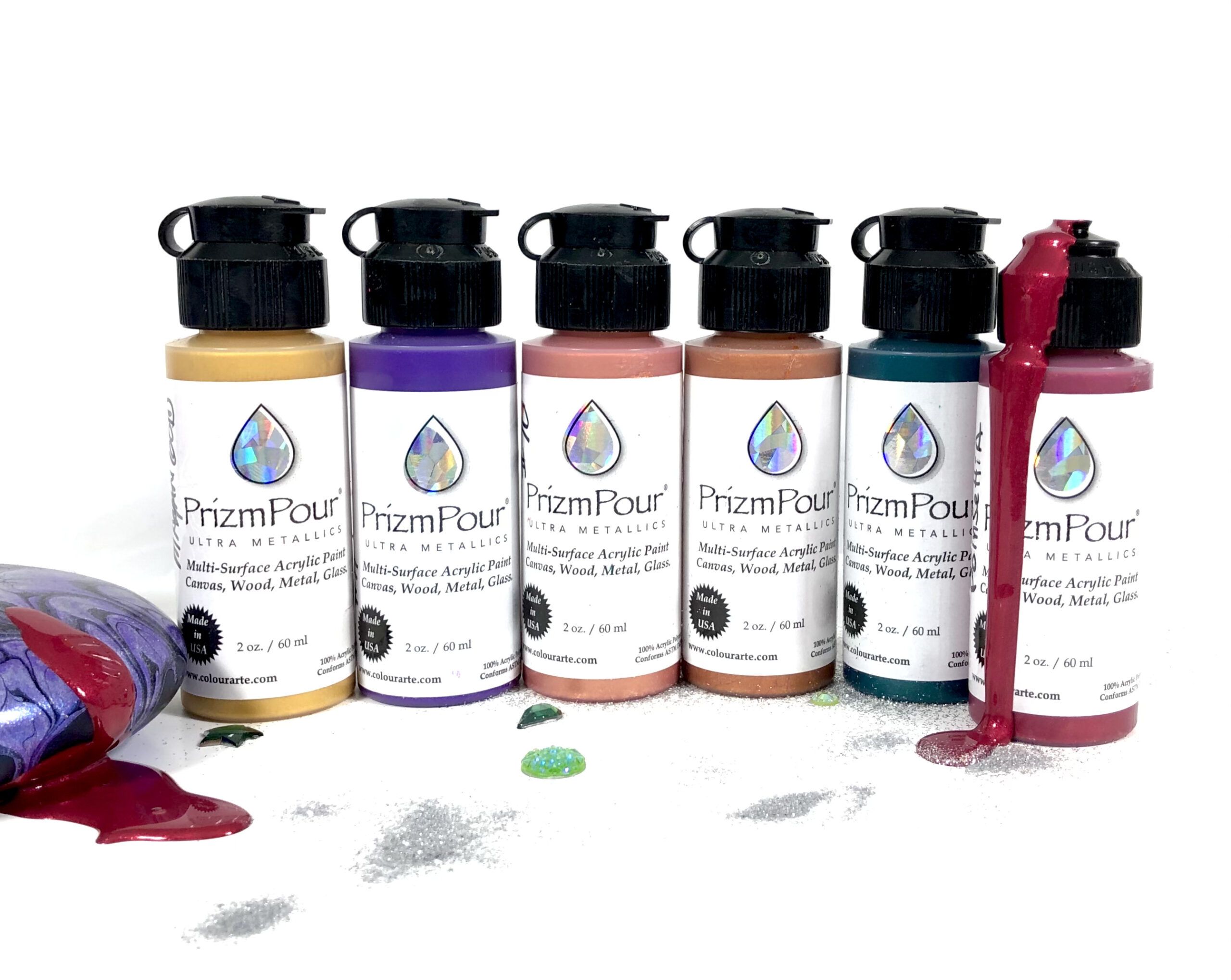 Colourarte, Prizm Pour®, is produced with 100% High Polymer Acrylic.
Prizm Pour is a permanent brilliant color, custom blended with shimmering micas and other minerals. 
PrizmPour color is permanent can be used with any style of fluid art projects and will add pure magic to acrylic painting, fluid art painting, brush painting and fabric paint projects. 
Suggested Recipes below for paint pouring.
Click Learn More.

Pirate's Bounty & Sunken Treasure
Scarab Beetle and Opalite
Solar Flare and Crimson Lust
Ember Fire and Indian Spice
Muscatel and Emperor's Gold
Forbiden Ruin and Abalone Shell