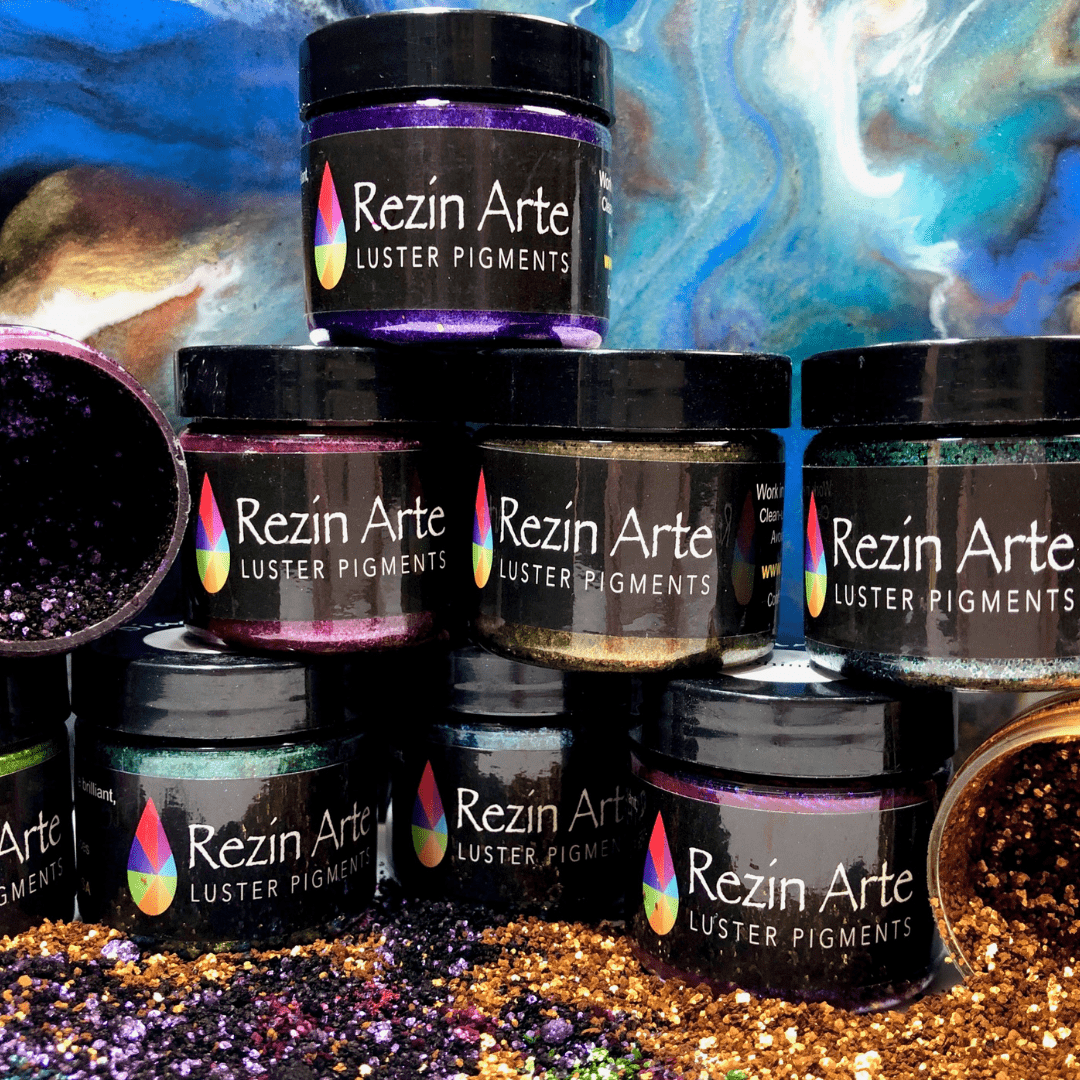 Rezin Arte Satin Pearls: Mix 1/2 tsp of RA per one oz epoxy resin. The fine particulate minerals offer more coverage.
Rezin Arte Galaxy Diamond: Mix 1/2 tsp of RA colors per one oz epoxy resin. The large particulate minerals will increase sparkle and light refraction.
Rezin Arte Brilliant Tints: There are two ways to use the Rezin Arte matte tints. 1. Make custom colors by adding a few grains at a time directly into colors already mixed with the RA satin or galaxy diamond color until the desired custom color is achieved. 2. FOR Clear Tint: Mix ¼ tsp. dry tint with 3-6 drops of 99% alcohol, and the mineral binder will drop to the bottom of the mixing cup. Next, add drops of pure liquid color color to your epoxy.
How to Use
(Click the link)