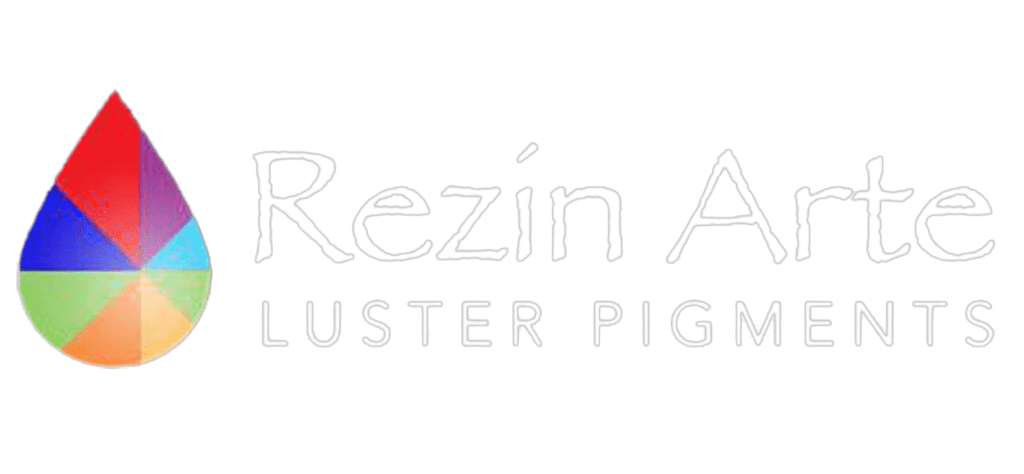 The mica base mixed in these colors shine like tiny diamonds NOT for the weak of heart.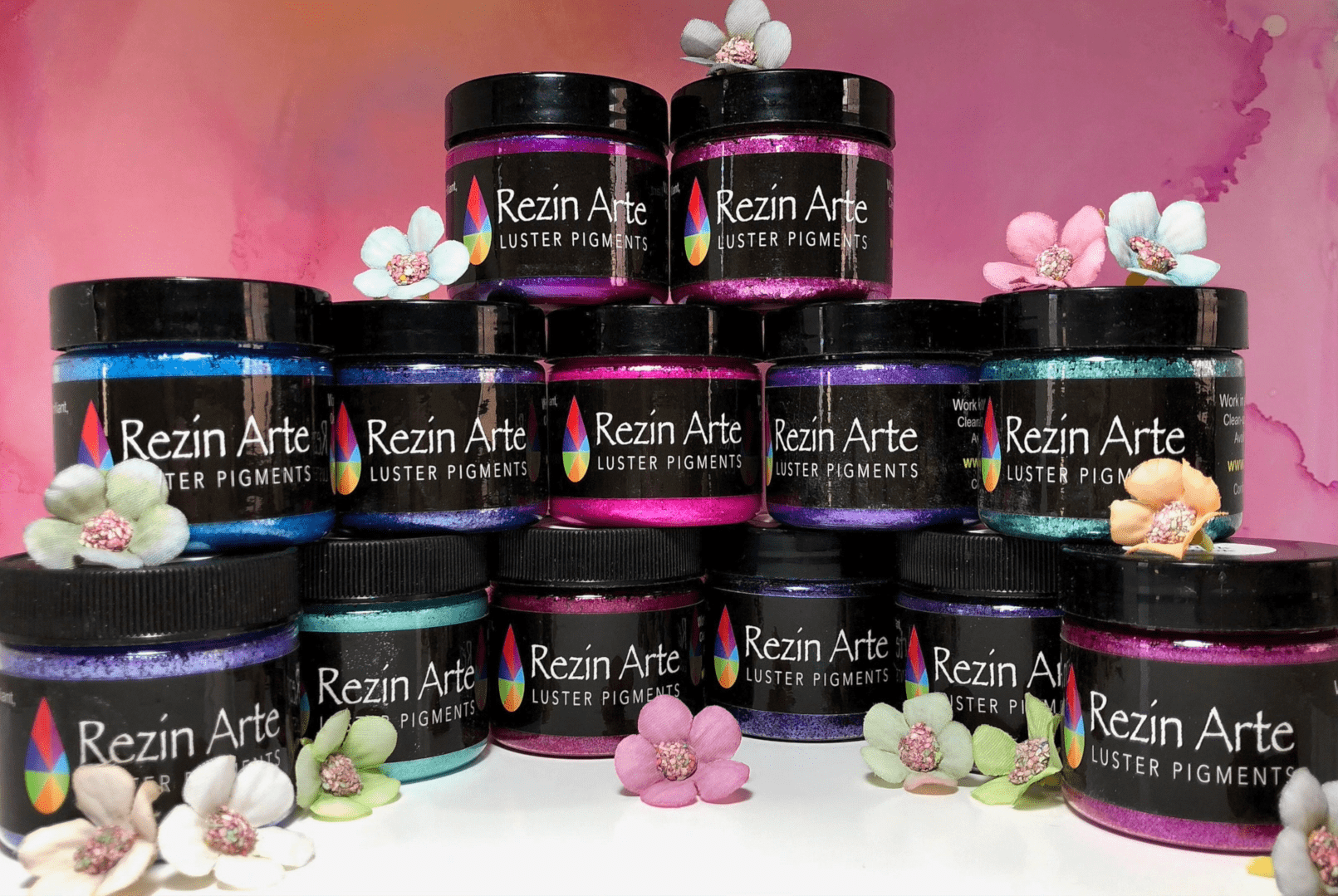 Rezin Arte Luster Pigments dry epoxy paint system is custom blended by mixing pure ground color with shimmering micas and other minerals. 
And is a combination of brilliant colors and minerals. 
Our signature "pre-moistened" Luster Pigments dissolve instantly into your resin. 
Create custom colors by mixing with each other or by using our Rezin Arte Tints. 
Rezin Arte will add pure magic to fine art and abstract projects. Clean up with 79% or more % Alcohol. Large projects, work in a well-ventilated area.
Learn More About
REZIN ARTE
FOR BEST RESULT, TURN PHONE TO
LANDSCAPE VIEWING
Image
Name
SKU
Price
Quantity
Action

Twelve/15 ml. jars filled by volume

Est. Pigment weight/ 116.2 grams

Colors-Tahitian Sunrise, Fantasy Fuchsia, Mermaid, Surfs up Purple Sapphire Indian Spice Blue Moon Spiced Ginger, Butterscotch, Myrtle Green, Puppy Love, Twilight Orchid

RA12-SET

Amaryllis- Warm hibiscus red- in Multi- Color Diamond Base

 

Rezin-241

Andromeda- Deep Galaxy Blue in Multi-color Diamond Base

 

Rezin-239

NEW Release Fall Galaxy Diamond Colors

Aruba Sky Smokey Blue Teal in Multi - Diamond  Mix

Rezin-253

NEW Release Fall Galaxy Diamond Colors

Brazilian Green: Deep Teal green In Multi Galaxy Diamond Base

Rezin-262

NEW Release Fall Galaxy Diamond Colors

Butterscotch: Warm Amber Yellow in Gold Diamond Base

Rezin-254

Celestial sky- aqua Blue in Starlight Blue base

Rezin-246

NEW Release Fall Galaxy Diamond Colors

Delphinium: Warm Blue-in Blue Violet Diamond Base

Rezin-260

NEW Release Fall Galaxy Diamond Colors

Icy Pomegranate: Juicy Holiday Red-Violet in Violet Red Diamond Base

Rezin-257

Lotus Flower- Violet Pink in Frosted white base

 

Rezin-242

Morning Glory: Powder Blue in Blue Starlight- Diamond base

Rezin-247

Mountain Mist: Lilac – blue in starlight Diamond base

Rezin-248

NEW Release Fall Galaxy Diamond Colors

Myrtle: Deep Green in Green Diamond Base

Rezin-261

Pink Mink: Hot Red- Violet in Multi-color Diamond base

Rezin-249

NEW Release Fall Galaxy Diamond Colors

Pistachio: Bright Yellow Green in a Sparkling Green Diamond base

Rezin-255

Purple Galaxy – Rich Violet Blue in Multi- Color Diamond Base

 

Rezin-240

NEW Release Fall Galaxy Diamond Colors

Salted Caramel: Warm Autumn Brown in Red- Gold Diamond Base

Rezin-258

NEW Release Fall Galaxy Diamond Colors

Sangria: Brilliant Wine red in Violet Red Diamond Base

Rezin-256

Sea Foam; Sea glass green in Starlight Blue base

 

Rezin-245

Stardust-violet-teal in a Starlight Green base

 

Rezin-244

NEW Release Fall Galaxy Diamond Colors

Sweet Violet: Warm Violet In Blue- Violet Diamond Base

Rezin-259

Teal Magnolia – Mint green teal in Frosted  White Base

Rezin-252

Wild Coral (name replaced Gerber daisy) Flamingo Pink in Frosted white base.

 

Rezin-243