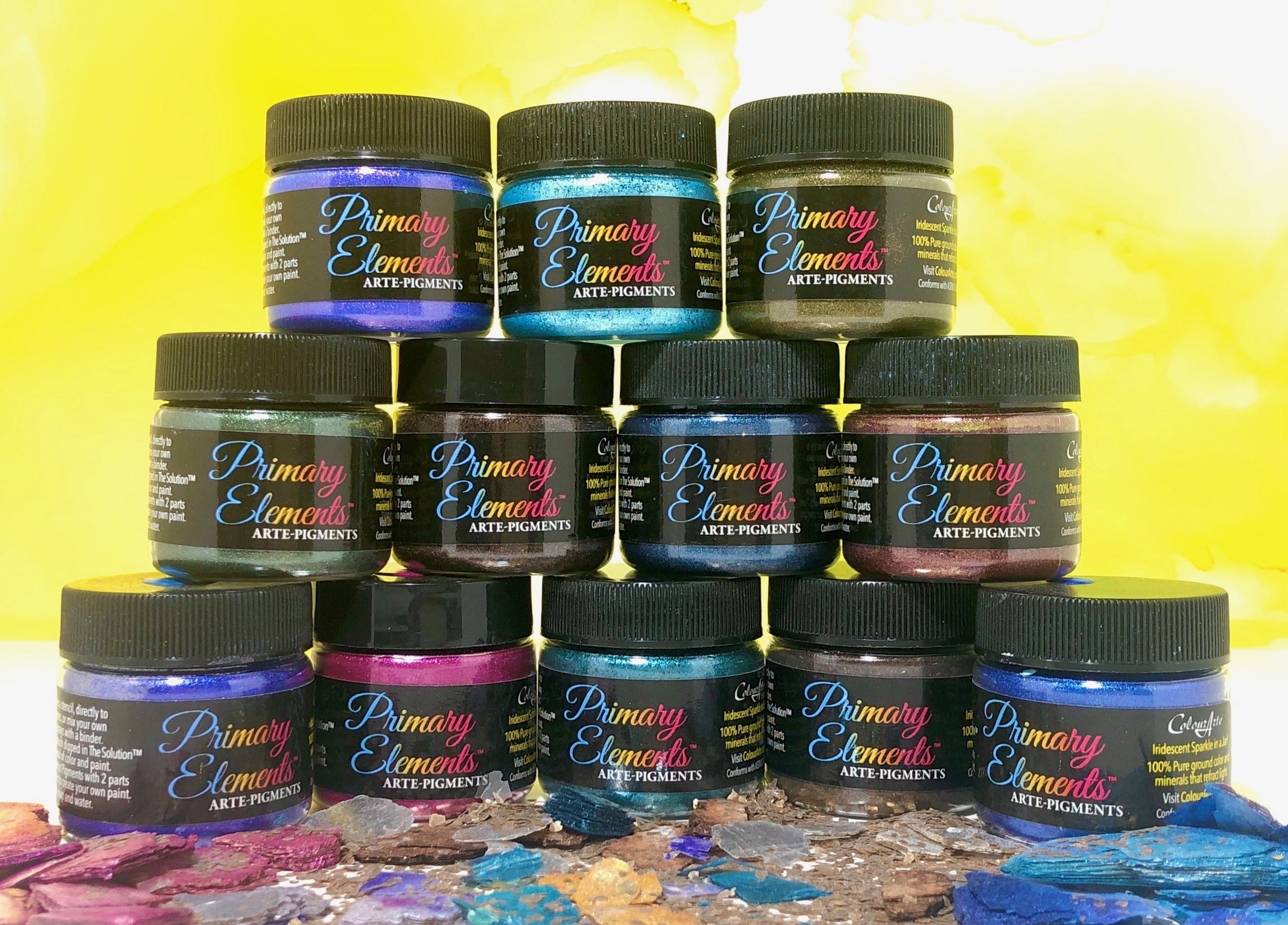 ColourArte' s original "dry paint" art pigments were designed to give the artist a toolbox of custom blended colors made by mixing pure ground color with shimmering micas and other minerals. 
Primary Elements 30 ml jars: Over 70 loose colors in the 30 ml jar
Mix our unique one-of-a-kind coloring system into one of our Vivid acrylic binders or the numerous other binders on the market to create custom blended acrylic paint, glazes, watercolors, textured paint, or impasto paints.
Primary Elements will add pure magic to acrylic art, fluid art painting, and abstract paint projects.
FOR BEST RESULT, TURN PHONE TO
LANDSCAPE VIEWING