Colourarte, Prizm Pour®, is produced with 100% High Polymer Acrylic.
– PrizmPour is a permanent brilliant color, custom blended with shimmering micas and other minerals.


– PrizmPour color is permanent can be used with any style of fluid art projects and will add pure magic to acrylic painting, fluid art painting, brush painting and fabric paint projects.


– PrizmPour dries beautifully on its own however the beauty is intensified with a clear coat of epoxy on top.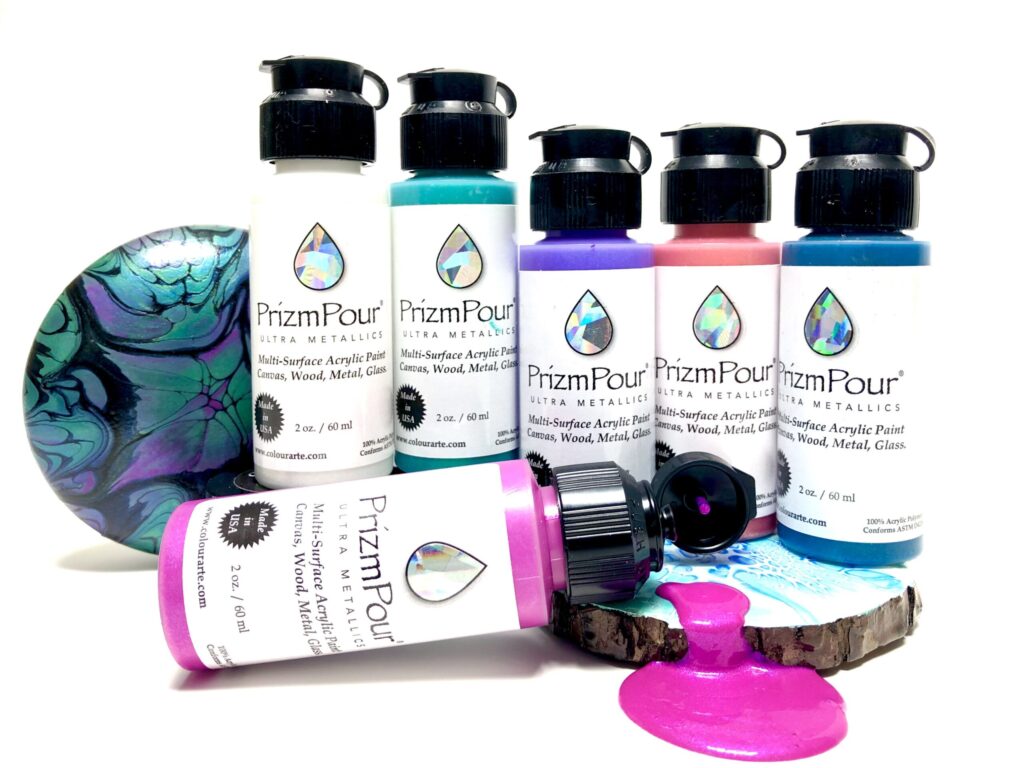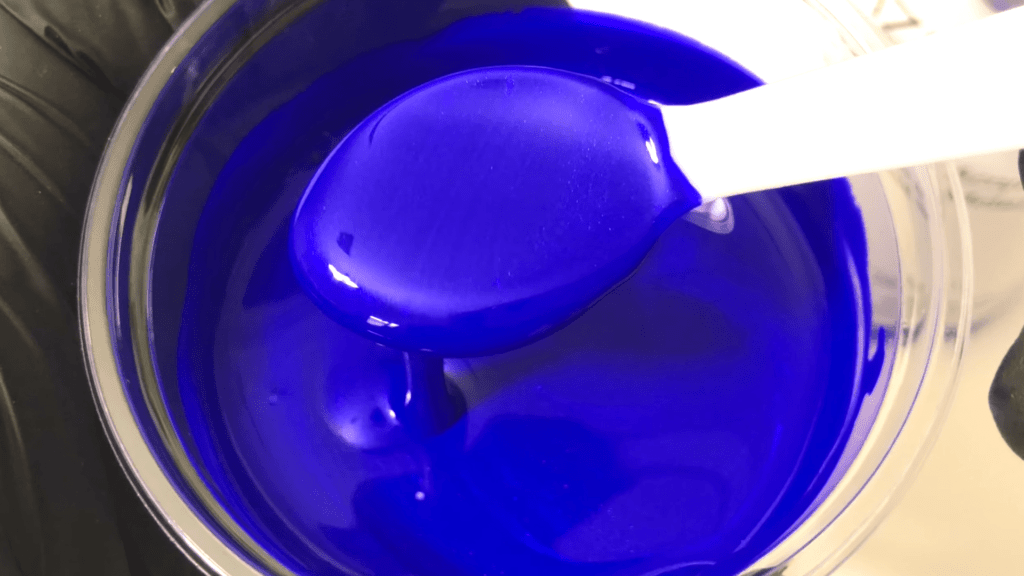 PrizmPour is not a ready to pour paint and should be treated as any other bottle paint when creating your various abstract fluid art projects. (Suggested Recipes below for paint pouring).
Apply with paint brush for detail painting projects or stencil painting.
For fabric paint projects heat set on the reverse side with an iron.
Clean up with soap and water.
ColourArte has also been a leader in creating shimmering liquid paints using the most exotic mica and shimmering minerals imported from around the world. Add pure magic to your fluid art and acrylic painting projects. The only limitation is your painting imagination.
Suggested fluid art mixing recipes.
Open Cup/ Ring and Flip Pour
2-parts American Floetrol
1-part PrizmPour      
2-parts Floetrol
1-part Liquitex PM or GAC 800 (thin more if needed).
1-part Prizm Pour  
Blooms and Swipes w/Cell Activator
2-parts PolyPour
OR 2-parts Vivid Enamel dash of Varnish
1-part PrizmPour
1 tsp of fabric medium or glazing medium
(increase flow off the brush)
1 Tablespoon PrizmPour